10 Reasons Why You Need a Smartwatch
Watches have come a long way from just telling time, with the constant evolution of technology, current watches can now offer a lot more and are just as useful as smartphones. Smartwatches have revolutionized the world and have become popular over the years. Most people are still not sure if getting a smart watch is really necessary and worth the spending.
So here are exactly 10 reasons why you should consider getting a smartwatch if you are still not sure of how useful they can be.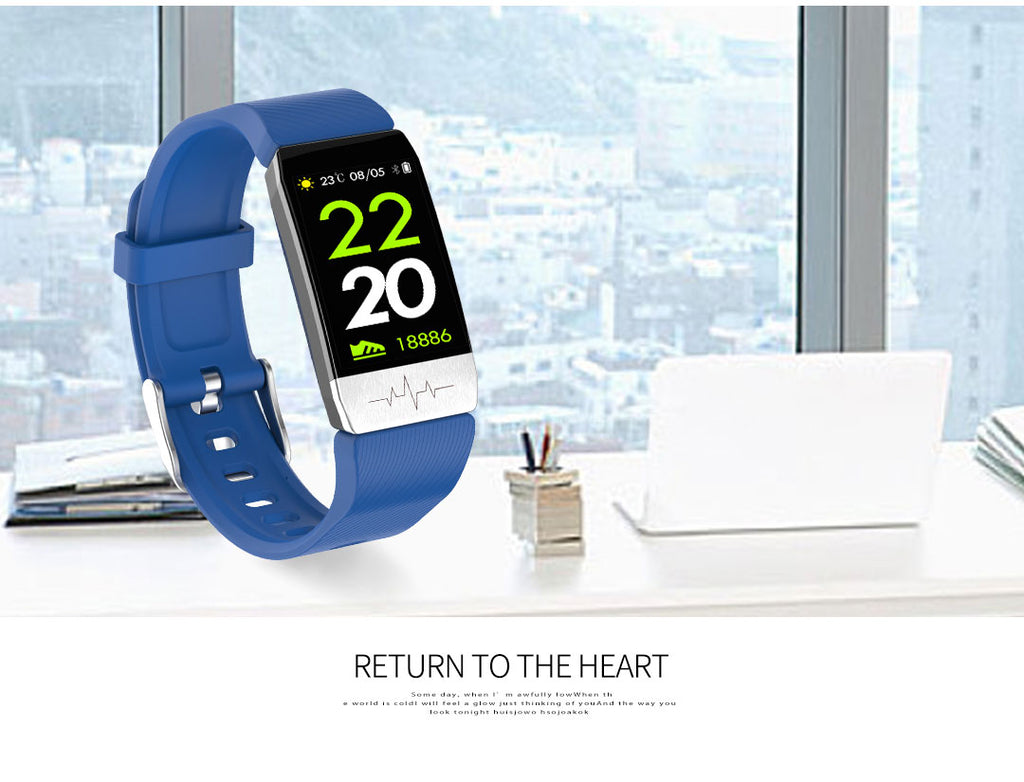 1. Easy access to notifications
Receiving your notifications on time and responding to it according to its importance is very important. Smartwatches can notify you immediately you receive an email, SMS, and phone calls. You can reply and respond to them directly from your smartwatch without the need to go through your phone. With smart watches, you can be sure of never missing out on any important notification and getting them right on time.
2. Helps you focus on the most important things
Smartwatches are meant to help you stay focus and priorities only the important things. With these watches, individuals can stay away from gazing at their smart phones for hours without doing anything important. By receiving notifications for calls, apps, mails, and messages, you'll end up prioritizing only the things that require utmost attention like family, friends and work.
3. Listen to music with ease
With your smart watch, you can walk around while listening to music from your phone and can change to the next track when ever you want by hitting next on your smartwatch. You can also adjust the volume, pause and arrange the next track on your smartwatch. Some Smart watches even let you store music on them and can listen to them even without your phone. If you had to go jogging you won't need to take your phone with you to listen to music.
4. Can checkout notifications without looking rude
Constantly checking your phone when with people can seem really rude.
Taking a quick glance at your smartwatch to check important
notifications looks a lot subtle, simpler and more presentable.
5. Keep track of your health
Most gadgets tend to encourage unhealthy living whereas Smart watches provide a lot of opportunities for individuals to keep track of their health. Smartwatches come with apps that monitor sleep, heart rate, sedentary reminders, pedometers etc. Smartwatches constantly remind you to exercise and maintain a healthy lifestyle.
Since each individual has specific needs, you can definitely find a smartwatch that can help you towards your fitness and health goals.
See more about Health and Fitness Smartwatches
6. Looks good on your wrist
Smartwatches come in a variety of designs and have futuristic looks which adds up as the final touch to your dressing. With the countless number of smartwatches which can either come in square and round shapes, you have a variety of options to choose from and blend with your style.
7. Safe your phone's battery
Manipulating your smartphone all the time leads to battery drain because of the high resolution display. Your smartwatch helps you reduce the amount of time you have to leave that large screen on which results to low battery. Although some might argue that connecting your smart watch to your phone using Bluetooth also drains the battery, most of them use Bluetooth 4.0 version which goes easy on the battery.
8. Easy navigation
Taking directions from your smartwatch is a lot more easier and safer than taking it from your phone. You can easily follow the directions which are sent to your wrist and telling you where and when to turn. Using a smartwatch to take directions in an unknown city reduces the chances of you dropping your phone and shattering the screen into pieces.
9. Several customization options
Smartwatches come with several fun customization options which permits you to change your watch face as much as you want. You can make changes according to your mood or depending on the event of things. You get several options to choose from and you never get bored of your watch.
10. Smartwatches are affordable and won't hurt your pocket
Smartwatches have become more affordable in the past years and anyone who would like to get one can certainly get a good smart watch without having to spend a lot. Although some Smartwatches are more expensive than smartphones, you can always find the right one with an affordable price tag.
Related: Cheap Smartwatches
Smartwatches are a lot like smartphones which is why most people don't see the need to have one. However, the purpose of smartwatches was never to replace smart phones, but rather act as a complement to smart phones and focus on specific tasks which are more important.